Groundwater is one of our most valuable resources, and its utilization should not be left to chance. Our experienced geologists and hydrogeologists have a keen understanding of groundwater science and regulatory requirements that has successfully aided in identifying, improving, and ultimately eliminating impacts to groundwater quality through preventative measures or corrective action.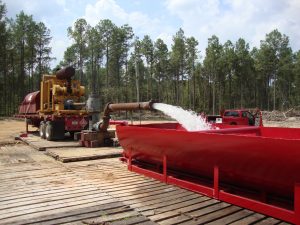 Groundwater Availability and Management
As municipalities and government entities prepare to meet the future challenges that stem from a demand for groundwater, Hydrex is poised to provide much needed expertise in this area of growing concern.
Hydrex has the experienced personnel to address a wide range of hydrogeological projects:
Water resources evaluation
Groundwater contaminant
Geochemical assessment
Aquifer mapping
Well siting
Groundwater availability studies
Hydrex can fully characterize subsurface conditions through groundwater modeling using cutting-edge 3D modeling software.
Groundwater Monitoring and Well Installation
From project start to finish, Hydrex is equipped to provide well installation and sampling for our clients. Our on-staff drillers and geologists are prepared to conduct and oversee drilling programs in diverse geologic environments.