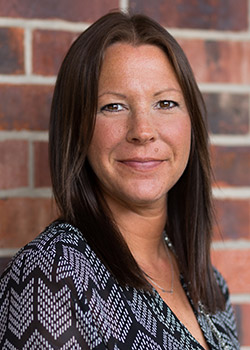 Biologist 2
Hydrex Environmental
Nacogdoches, Texas
Email: [email protected]
Education
B.S. Agriculture
Stephen F. Austin State University
Nacogdoches, Texas
Professional Licenses
National Registry of Environmental Professionals (NREP), Registered Environmental Manager (REM), No. 172290
Federal Aviation Administration (FAA), Certified Small Unmanned Aircraft System (sUAS) Remote Pilot, No. 3922373
Professional Wetland Scientist, No. 2981
Summary of Work Experience
Christina Keim, REM, serves as a Biologist for Hydrex Environmental (Hydrex) located in Nacogdoches, Texas. She has over seven years of experience as a biologist dedicated to a range of environmental projects for government, commercial, industrial, and private entities. Ms. Keim has gained professional experience with primary emphasis on wetland delineations, stream assessments, biological assessments, environmental sampling, testing, and analyzing. She is committed to thorough professional reporting of waters of the United States (WOTUS) determinations, Phase I and Phase II Environmental Site Assessments (ESAs), and Storm Water Pollution Prevention Plans (SWP3).
Detailed Description of Work Experience
Ms. Keim is experienced in investigations and delineations concerning waters of the U.S. in accordance with the 1987 Wetlands Delineation Manual and 2010 Regional Supplements. She is proficient in performing functional analyses of waters of the U.S. for purposes of determining compensatory mitigation ratios as well as to aid in feasibility studies for potential mitigation banks. She is trained and experienced in the determination and classification of hydric soils, hydrophytic vegetation, and wetland hydrology. She is also experienced with the procedures and guidelines regarding USACE Standard Individual Permits, Nationwide General Permits, and Regional General Permits and in the preparation of technical reports including wetlands delineation reports, USACE pre-construction notifications, and USACE permit applications. During the course of her professional development, she has been involved with various short term and long term projects. She is responsible for the management and coordination of projects related to the delineation, permitting and/or mitigation of Section 404 and Section 10 waters of the U.S., which includes numerous large tracts proposed for development, multiple proposed mitigation banks, over 300 miles of linear projects (utility lines, roads, etc.) and over 400 multi-acre oil/gas facilities (well pads, compressor stations, frac pits, etc.). Ms. Keim is skilled in performing habitat surveys for federal and state listed rare, threatened, and endangered species and identifying the potential to affect their critical habitat. She is qualified in advancing projects through consultation with the United States Fish and Wildlife Service (USFWS) in accordance with Section 7 of the Endangered Species Act.
Ms. Keim also has developed expertise in:
Conducting Phase I and Phase II ESAs in accordance with American Society for Testing and Materials (ASTM) standards,
Environmental sampling and analysis pertaining to soil and water,
Assessment of existing and/or potential environmental conditions on various types of properties, including highly developed commercial and industrial sites,
GIS mapping and computer drafting, with demonstrated proficiency in AutoCAD and various ESRI ArcGIS applications including ArcView and ArcPad,
Global Positioning System (GPS) data collection and in the integration of collected data with ESRI Spatial Analyst and 3D Analyst mapping software, and
Planning and conducting Small Unmanned Aircraft Systems (sUAS) flights, where the collected information provides extensive and highly detailed data that is utilized in a variety of environmental application.