Hydrex works closely with property owners, potential buyers, lenders and government agencies to provide accurate, informative and useful Phase I and Phase II Environmental Site Assessments (ESA). ESAs are often valuable tools used to determine the true value of a property and establish claim to "innocent landowner" exemptions.  Hydrex provides these services for commercial, industrial and residential properties typically being considered for various types of real-estate transactions and property development. Phase I and Phase II Environmental Site Assessments are performed in compliance with the requirements of ASTM E 1527-13 and ASTM E 1903-11, respectively.
Our highly experienced staff has a thorough understanding of contam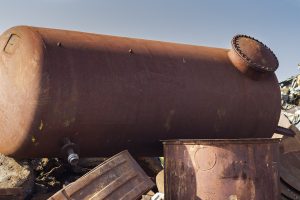 inants, their potential effect on environmental media, and the regulatory programs designed to address their potential or known releases. Our extensive knowledge, combined with regulatory familiarity and strong working relationships with regulatory personnel, enables us to successfully assist our clients through all stages of assessment, compliance and remediation processes.
Hydrex can review proposed projects for compliance with all aspects of the National Environmental Policy Act (NEPA) and carry the project through completion of a Categorical Exclusion (CATEX), Environmental Assessment (EA), or Environmental Impact Statement (EIS).
Hydrex can complete assessments under the various TCEQ programs including the Innocent Owner/Operator Program (IOP), Voluntary cleanup Program (VCP), Petroleum Storage Tank (PST) Program, and Texas Risk Reduction Program (TRRP).