Drone Division Manager
Hydrex Environmental
Nacogdoches, Texas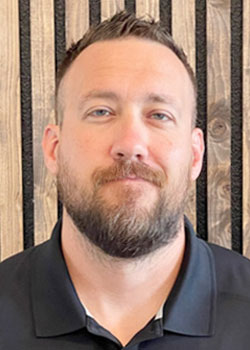 Email: [email protected]
Professional Licenses
Federal Aviation Administration (FAA), Certified Small Unmanned Aircraft System (sUAS) Remote Pilot, No. 3966032
Summary of Work Experience
Bobby Miller serves as the Drone Division Manager for Hydrex Environmental in Nacogdoches, Texas. He has more than twenty years of experience in engineering, mining, and construction projects for commercial, industrial, and private entities, including using drone technologies for these industries' needs.  
Detailed Description of Work Experience
Mr. Miller started his professional career over 20 years ago as a rodman on a survey crew. During his time in the field, he added AutoCAD to his skillset, leading him across the country to work on a wide array of different projects in the surveying/engineering fields, from mining to civil to construction. Mr. Miller is also skilled in performing reserve evaluations, preparation of technical reports, and project management, with documented results around the country in multiple industries.
By 2016, drone technology had become a large part of these industries, which led him to acquire his FAA Part 107 certification. Mr. Miller has spent countless hours honing his knowledge of the technologies and procedures for various industrial and environmental applications. He has showcased his extensive knowledge at various conferences and trade shows to educate and promote the use of these fast-growing drone technologies.
In addition, the experience Mr. Miller has gained over the years has equipped him to manage the GIS Mapping department of Hydrex. With his management, GIS mapping and the use of small, unmanned aircraft systems (sUas) has become an integral part of Hydrex.